You are going to LOVE this recipe. The Brownies has very little flour, the rest is PURE CHOCOLATE, texture is magic on the palate. Every bite you give it immediately melts in your mouth, you really have to try it .
⠀
This delicious recipe was given to me a long time ago by a friend who I love very much, her name is ELIZABETH ❤️in ?? so the good is shared and today we share these samples with you.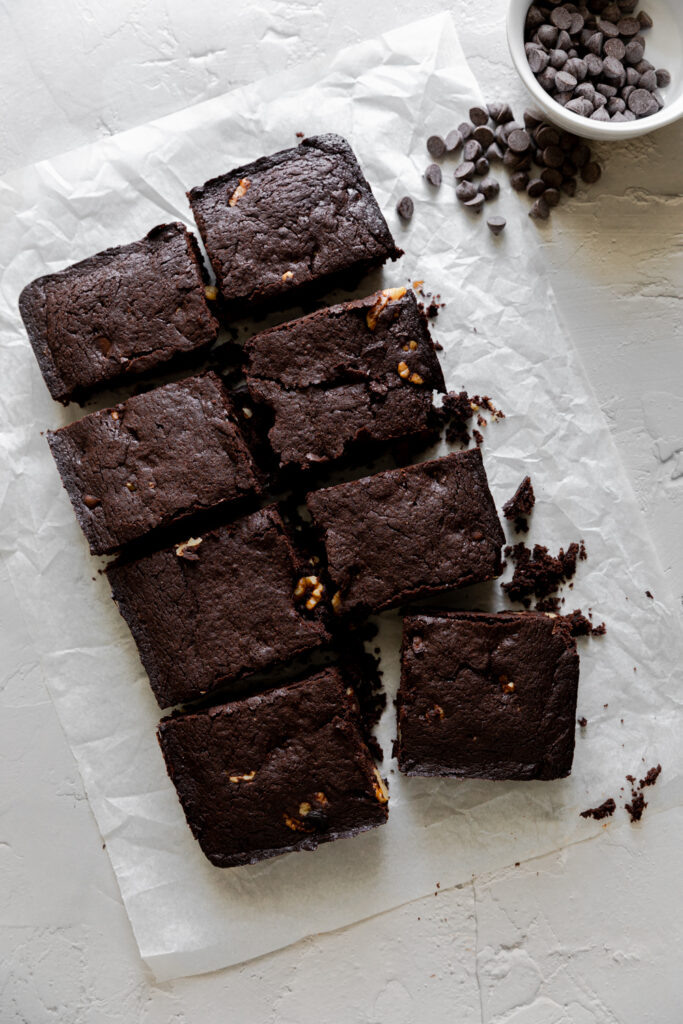 LET'S COOK
Prep Time: 15 minutos
Cook Time: 35 minutos
Total Time: 50 minutos
Yield: 12 Brownies
INGREDIENTS:

➢ 450g. (2 cups) of Butter.
➢  400g. (3 cups) dark chocolate chips.
➢  1 cup of chocolate chips (to mix at the end with the nuts)
➢  90g. (1 1/4 unsweetened chocolate powder.
➢  6 eggs (50g.-55g. Each)
➢  4g. Of instant coffee or 45ml. (3 tbsp.) Strong liquid coffee.
➢  28ml. (2 tablespoons) vanilla.
➢  460g. (2 cups of sugar.
➢  5g. (1 teaspoon salt.
➢  13g. (1 tablespoon) of baking powder.
➢  160g. (1 cup) all-purpose flour.
➢  280g. (3 cups) of chopped walnuts. This ingredient is optional.
➢  40g. (1/4 cup) all-purpose flour.

INSTRUCTIONS:

1- Preheat the oven to 350 * F.
2- Melt 3 cups of chocolate chips, butter and cocoa powder in a water bath. ( let cool)
3- In a separate bowl, mix the eggs, coffee, vanilla and sugar.
4- Join the chocolate mixture (check that it is at room temperature) with the last mixture.
5- Add 1 cup of flour, baking powder and salt. And then add it to the chocolate mixture.
6- Mix 1 cup of chocolate chips, 1/4 cup flour and nuts and add it to the chocolate mixture.
7- Place in a mold previously floured with cocoa powder.
8- Bake for 35min. Approximately depending on each oven.

IMPORTANT this brownie will always remain moist while it is hot (the knife will always come out wet) as the compacting process cools.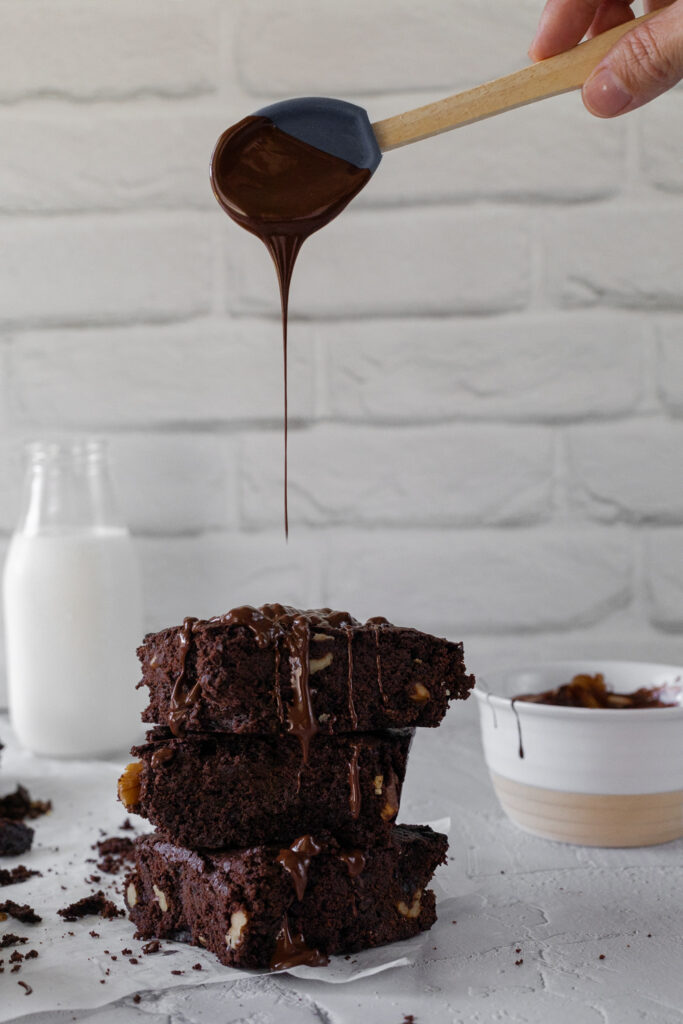 AND…BOUN APPETITO
To see our recipe in the video you can connect with us through our Instagram.
Did you try it the recipe? We would love you to share it with us.
Mention @Temptationsbite on Instagram or use the hashtag #temptationsbiterecipe